Houston Spirituality Magazine
is a place to read, share, enjoy and explore spirituality, metaphysical themes, alternative healing and holistic lifestyles. Find the resources you seek and many you didn't even know you wanted to explore. Welcome to your expanded reality. [Subscribe at the bottom of the page]
This is my third magazine, the first was The Rising Sun, a Houston metaphysical journal and events calendar, the second was Family & Friends, a monthly journal of articles and events for kids and parents. I created and published The Butterfly, a wholistic healing section in The Horsefly Magazine in Taos, NM.
Formerly a marketing writer for the corporate world, I now proofread finished novels for authors. My metaphysical classes included manyat The Chapel of Prayer, CenterPoint Metaphysical, Carmel Temple, Temple's Gate and many other locations. I facilitated psychic readings, akashic guidance, integrations, energy healings, and spiritual counseling for thousands of people over the years. I am a meme-maker using beautiful photos to illustrate wisdom and inspiration.
Sandy Penny is many things to many people. In this quick-change web environment, you have to easily adapt as the web changes. That goes for writing, editing, marketing, publishing and website strategies, intuitive visions, and personal growth practices. A depth and breadth of skills, a well-informed big-picture vision, understanding all facets of launching a web business and experience doing it all are valuable strengths for clients who want their businesses to take wings and soar. Sandy offers you a broad range of skills and experience informed by intuition, vision and creativity.
CLICK on Article Titles Below to READ MORE.
Why I started this magazine
Recently, Ginger McCord, Editor and Originator of The Indigo Sun, a metaphysical magazine in Houston, crossed over to the other side. She did not arrange a successor, so the community was without a place to share concepts, advertise services and products, and list events. That is the same situation I encountered when I started The Rising Sun, and it was difficult for people to find good resources. I want to help seekers find like-minded and like-hearted friends on the path.
I will no longer publish a paper copy, but will offer many of the same resources as The Indigo Sun online. I will update articles weekly, and add to the calendar as events show up. It will be a dynamic resource that progresses with the changing times, also using video and audio from fantastic speakers.
Every visit, you will find something new.
Author. Advisor . Counselor . Feature Writer
With a vast and eclectic scope of interests, Trisha is at home with the angels and saints as well as gods and goddesses. Her keen awareness of symbolism and archetypes brings dreams and visions to her studies. Star lore and astrology, prehistory and legend, Druids and visionaries are all part of Keel's skill set, allowing her to answer questions, reveal the Mysteries, and enlighten seekers. A natural born teacher as well as a degreed and certified master teacher, Dr. Keel is a lifelong learner who is gifted with the ability to pan for gold among all collections of information. A teacher of the Wisdom, she provides classes in Practical Magic, Energy Clearing, the Art of Living, and The Nature of the Soul. The Director of Education on the Board of the International Feng Shui Guild, Trisha Keel is a Feng Shui Master and a Red Ribbon Professional with a Gold Level School that trains Professional Feng Shui Practitioners. A Holistic Life Coach, Dr. Keel uses all her experience and wisdom to empower others to achieve their goals, honor their universal connections, and live in joy.
"We are blessed and grateful to have her on our Team." ~ Sandy Penny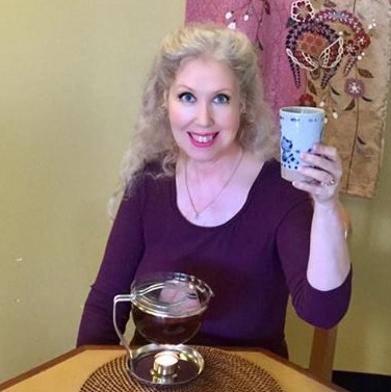 "In a world where we can live a new dream; a dream where we choose to participate in the betterment of humankind and the quality of life; where we see ourselves, the world around us, and all sentient life forms
through the eyes of love, our true selves emerge." ~~Claire Papin

Claire Papin
Visionary . Author. Radio Host . Audio Producer
Claire's dedication to the emerging Spirit of humanity is the heart of her voice as host and producer for Lighted Paths Radio. She is also remembered for her LIME Radio program "It's All Good" which aired coast to coast on Sirius XM Satellite Radio, as well as her ground breaking work as a host and producer of "Wisdom Today" on the Wisdom Network, the very first network focusing on body, mind, spirit, and earth programming.
Claire is also a contributing author to the book "When Ego Dies," was a columnist for nearly 6 years for Indigo Sun Magazine with her highly acclaimed "Joyful Earth Partnership" articles, and is featured in the books "The Art of Manifesting," and "Angel Tales." She can be heard as the voice of Mother Mary in the best selling audio book "Mary's Message to the World" by Annie Kirkwood, and produced and sings on the popular healing meditation CD "Mary's Lullaby." As a co-host and co-producer on TV's "Healthstyles" Claire was among the first pioneers to bring holistic knowledge to viewers across the nation. For nearly 30 years she has been appearing in film, TV and radio.
Claire believes in the positive transformational effects of sharing inspirational stories. Her new book, "Mary's Miracles and Messages - a True Story of a Visionary's Journey," is now available online in paperback and ebook on Amazon, Barnes and Noble, and Borders. "I've known Claire for many years, and she brings her own special wisdom, and I'm so happy she's here to share and support the community." ~Sandy Penny
Robert E. Brown, (Writings in the Sky - Monthly Astrocasts)
Robert E. Brown is a native Houstonian and an Astrologer Extraordinaire. He has worked with his intuition since 1984 when he began channeling for groups in Houston. His first clients were at local psychic fairs and the Texas Renaissance Festival. He has written his astrology column "Writings in the Sky" for the Indigo Sun Magazine since 1994. He now continues with Houston Spirituality Magazine.
Robert feels astrology is an ongoing study. He is always learning in order to remain proficient at his craft. In a typical reading he combines his knowledge of astrology, the playing cards, and his psychic abilities. Specialties include relationships, career path, relocation possibilities and timing of events such as weddings and business matters.
Robert has furthered his metaphysical lifestyle through the study of meditation and yoga. An avid seeker, he has studied the teachings of some of the world's great spiritual teachers. "I am so thankful that Robert decided to continue sharing his monthly astrology column with us. Be sure to explore all the great astrological information on Robert's website." ~Sandy Penny
Sheryl Sitts, MPA, BA (Feature Author)
A Transformation Coach and Holistic Practitioner, she came to Houston at age 5 and grew up in Christian churches and schools. She has had successful careers in small business management/marketing and professional radio broadcasting as Air Personality Sheryl Vaughan on MIX 96.5 FM. Behind the public image, Sheryl quietly struggled with unresolved childhood trauma that negatively impacted her relationships and sabotaged her happiness.
In 2012, Sheryl's life radically changed when she traveled to the Peruvian Amazon with a shaman and began working with sacred plant medicines and other shamanic practices. That was also the year a galactic coach appeared to rent a room in her home and she explored and embraced her Starseed origins. Learn more in Tales From the Path HERE.
Sheryl now uses love, compassion and humor to empower others to transform their lives from the inside out by integrating previously hidden, hurt, or rejected aspects of themselves through private sessions and ceremonies. She also hosts Journey of Possibiltiies online community for holistic, spiritual living featuring hundreds of articles, live events, products, and over 200 interviews on Exploring Possibilities podcast (also found on Apple Podcasts, Stitcher, Google Play, and now her YouTube channel. Sheryl is the co-creator of the global meditation and Facebook group Harmonic Convergence 333 where she co-hosts live broadcasts with Starseed coach / author Eva Marquez. Sheryl is deeply grateful to Mario Rosales of Tech-Life Balance whose technology expertise is responsible for the website community and podcast feed. "I'm really happy to get to know Sheryl who was recommended by a long-time friend, and look forward to her many articles." ~Sandy Penny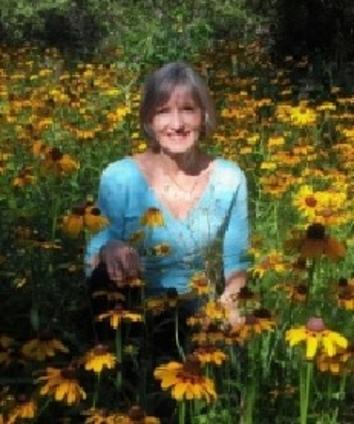 Jackie Self, (Columnist: Embracing the truth of Your Divinity)

Jackie is an integrated Starseed with Transformational abilities who embraces the Essence of Heartfelt Love & Appreciation for Nature, Mother Earth and Her inhabitants.
Jackie and David are co-founders of ONE-TLC -
(Oneness Now Energy – Transformational Light Center)
"I am grateful that Jackie wants to share her wonderful insights with us." ~Sandy Penny

More by Jackie Self - Houston Spirituality Magazine Columns Page: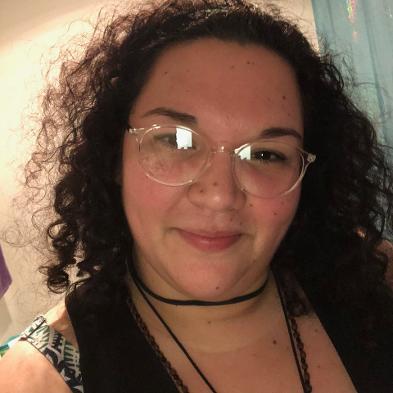 Marci Cortez
Freelance Writer

Forever curious and inquisitive,
Seeker, Explorer, Writer, Intuitive Being,
Lover, iPhoneographer, Nurturer, Artist,
Self taught Jewelry maker
interested in spiritual development.
Our newest addition to the Team, we look forward to her inspiring words and images.
© Copyright Houston Spirituality Magazine 2018