Houston Spirituality Magazine ...

is a place to read, share, enjoy and explore spirituality, metaphysical themes, alternative healing and holistic lifestyles. Find the resources you seek and many you didn't even know you wanted to explore. Welcome to your expanded reality. [Subscribe at the bottom of the page]

Please note that this publication is not owned or driven by any organization. It is published independently by Sandy Penny and those who offer their wisdom. The ads, events, and information is not necessarily the same as the owner's opinions, but is shared to expand thought, knowledge, consciousness, and physical health. If you do not resonate with this publication, please delete it from your links and choose what you are in harmony with. All content is shared freely, and donations for ads are accepted. The content belongs to those who provide it and not to this publication. If you see an error, please let me know, and I will fix it. Happy Exploring ~Sandy Penny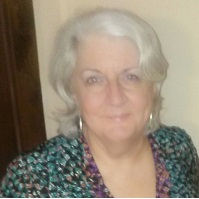 Sandy Penny, Editor/Publisher
This is my third magazine, the first was The Rising Sun, a Houston metaphysical journal and events calendar, the second was Family & Friends, a monthly journal of articles and events for kids and parents. I created and published The Butterfly, a holistic healing section in The Horsefly Magazine in Taos, NM.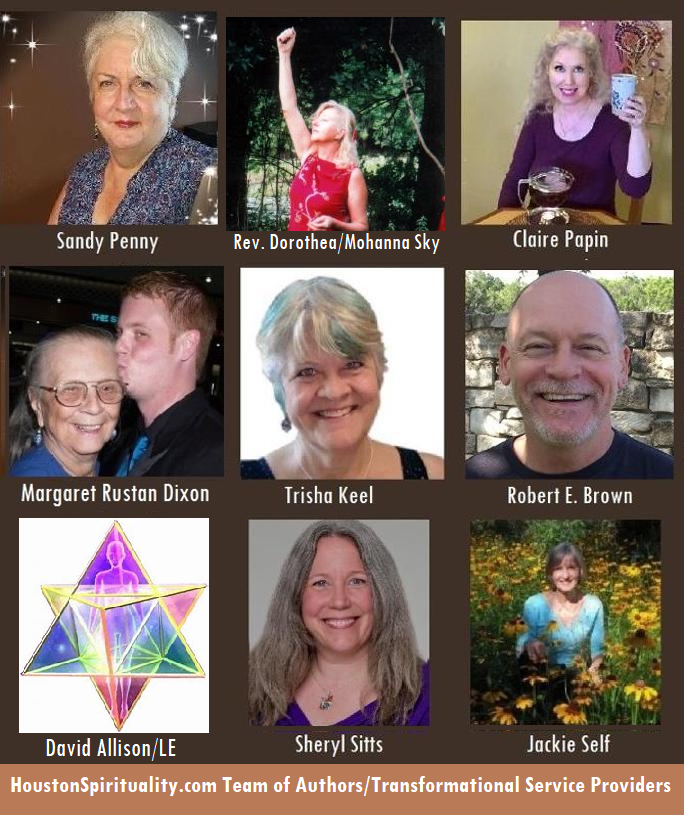 Formerly a marketing writer for the corporate world, I now proofread finished novels for authors. My metaphysical classes included many at The Chapel of Prayer, CenterPoint Metaphysical, Carmel Temple, Temple's Gate and many other locations. I facilitated psychic readings, akashic guidance, integrations, energy healings, and spiritual counseling for thousands of people over the years. I am a meme-maker using beautiful photos to illustrate wisdom and inspiration.
Sandy Penny is many things to many people. In this quick-change web environment, you have to easily adapt as the web changes. That goes for writing, editing, marketing, publishing and website strategies, intuitive visions, and personal growth practices. A depth and breadth of skills, a well-informed big-picture vision, understanding all facets of launching a web business and experience doing it all are valuable strengths for publishing a spiritual/metaphysical magazine to help you develop your wings and soar to new heights. Sandy offers a broad range of skills and experience informed by intuition, vision and creativity.
Why I started this magazine
Sharing from my heart about Houston Spirituality Magazine. When Ginger McCord died, I really wanted to honor her by continuing her energy and expanding it with the magazine. I didn't care if it made money. I really wanted to be sure Houston had a good place to access and share its spirituality - because when I started The Rising Sun in 1978, it did not and never had a magazine that offered articles and info - only a calendar of events.
I set out with the idea of only publishing positive articles and concepts. If you think that's unbalanced, I say there is enough negative focus that all the positive I can share is needed for balance. About the content: Every article, video, and audio has been read or seen or heard by me. Nothing is there by chance. Every visual has been specifically chosen to contribute to and enhance the messages. I have been guided by Spirit and by Ginger McCord in selecting a variety and range of wisdom to serve this spiritual community.
I have always seen Houston as a spiritual hub, an incubator for seekers and teachers, and I am inspired to help grow and strengthen that concept. With your support and energy, I know we can do this, and I welcome your participation. Thank you. In January, I will probably create a list of costs for ads and events and service listings to cover some of the time I am spending on producing the magazine. I was hoping I could judge from donations what would be affordable for the community, and I am planning on contributing to the prosperity of the community through my sharing on social media, but contributions have been minimal. So, if you want to try it out while it's still on a donation basis, better get those ads in, and I can make them for you if you provide me your info. Click here for more on that.
For articles by Sandy Penny, Beyond the Veils of Illusion in this magazine:

Every visit, you will find
something new.
Author. Advisor . Counselor . Feature Writer
With a vast and eclectic scope of interests, Trisha is at home with the angels and saints as well as gods and goddesses. Her keen awareness of symbolism and archetypes brings dreams and visions to her studies. Star lore and astrology, prehistory and legend, Druids and visionaries are all part of Keel's skill set, allowing her to answer questions, reveal the Mysteries, and enlighten seekers. A natural born teacher as well as a degreed and certified master teacher, Dr. Keel is a lifelong learner who is gifted with the ability to pan for gold among all collections of information. A teacher of the Wisdom, she provides classes in Practical Magic, Energy Clearing, the Art of Living, and The Nature of the Soul. The Director of Education on the Board of the International Feng Shui Guild, Trisha Keel is a Feng Shui Master and a Red Ribbon Professional with a Gold Level School that trains Professional Feng Shui Practitioners. A Holistic Life Coach, Dr. Keel uses all her experience and wisdom to empower others to achieve their goals, honor their universal connections, and live in joy.
"We are blessed and grateful to have her on our Team." ~ Sandy Penny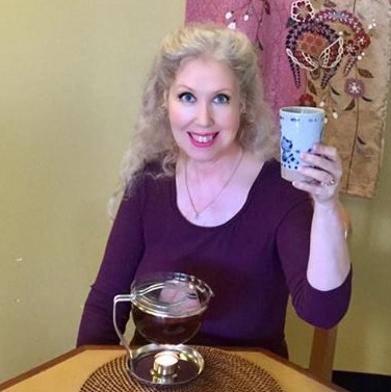 "In a world where we can live a new dream; a dream where we choose to participate in the betterment of humankind and the quality of life; where we see ourselves, the world around us, and all sentient life forms
through the eyes of love, our true selves emerge." ~~Claire Papin

Claire Papin
Visionary . Author. Radio Host . Audio Producer
Claire's dedication to the emerging Spirit of humanity is the heart of her voice as host and producer for Lighted Paths Radio. She is also remembered for her LIME Radio program "It's All Good" which aired coast to coast on Sirius XM Satellite Radio, as well as her ground breaking work as a host and producer of "Wisdom Today" on the Wisdom Network, the very first network focusing on body, mind, spirit, and earth programming.
Claire is the author of "Mary's Miracles and Messages – a True Story of a Visionary's Journey," a contributing author to the books "When Ego Dies," and "Angel Tales," was a columnist for Indigo Sun Magazine with her Joyful Earth Partnership articles, and is featured in the books "Mary's Miracles and Prophecies" and "The Art of Manifesting." She can be heard as the voice of Mother Mary in the best selling audio book "Mary's Message to the World" by Annie Kirkwood, and produced and sings on the popular healing meditation CD "Mary's Lullaby." As a co-host and co-producer on TV's "Healthstyles" Claire was among the first pioneers to bring holistic knowledge to viewers across the nation. For over 27 years she has been appearing in film, TV and radio. She is also the founder of Lighted Paths where she produces inspirational audio productions for those who want to share their wisdom and visionary work.
Claire believes in the positive transformational effects of sharing inspirational stories. Her new book, "Mary's Miracles and Messages - a True Story of a Visionary's Journey," is now available online in paperback and ebook on Amazon, Barnes and Noble, and Borders. "I've known Claire for many years, and she brings her own special wisdom, and I'm so happy she's here to share and support the community." ~Sandy Penny
Robert E. Brown is a native Houstonian and an Astrologer Extraordinaire. He has worked with his intuition since 1984 when he began channeling for groups in Houston. His first clients were at local psychic fairs and the Texas Renaissance Festival. He has written his astrology column "Writings in the Sky" for the Indigo Sun Magazine since 1994. He now continues with Houston Spirituality Magazine.
Robert feels astrology is an ongoing study. He is always learning in order to remain proficient at his craft. In a typical reading he combines his knowledge of astrology, the playing cards, and his psychic abilities. Specialties include relationships, career path, relocation possibilities and timing of events such as weddings and business matters.
Robert has furthered his metaphysical lifestyle through the study of meditation and yoga. An avid seeker, he has studied the teachings of some of the world's great spiritual teachers. "I am so thankful that Robert decided to continue sharing his monthly astrology column with us. Be sure to explore all the great astrological information on Robert's website." ~Sandy Penny
A Transformation Coach and Holistic Practitioner, she came to Houston at age 5 and grew up in Christian churches and schools. She has had successful careers in small business management/marketing and professional radio broadcasting as Air Personality Sheryl Vaughan on MIX 96.5 FM. Behind the public image, Sheryl quietly struggled with unresolved childhood trauma that negatively impacted her relationships and sabotaged her happiness.
In 2012, Sheryl's life radically changed when she traveled to the Peruvian Amazon with a shaman and began working with sacred plant medicines and other shamanic practices. That was also the year a galactic coach appeared to rent a room in her home and she explored and embraced her Starseed origins. Learn more in Tales From the Path HERE.
Sheryl now uses love, compassion and humor to empower others to transform their lives from the inside out by integrating previously hidden, hurt, or rejected aspects of themselves through private sessions and ceremonies. She also hosts Journey of Possibiltiies online community for holistic, spiritual living featuring hundreds of articles, live events, products, and over 200 interviews on Exploring Possibilities podcast (also found on Apple Podcasts, Stitcher, Google Play, and now her YouTube channel. Sheryl is the co-creator of the global meditation and Facebook group Harmonic Convergence 333 where she co-hosts live broadcasts with Starseed coach / author Eva Marquez. Sheryl is deeply grateful to Mario Rosales of Tech-Life Balance whose technology expertise is responsible for the website community and podcast feed.
Jackie Self, (Columnist: Embracing the Truth of Your Divinity)

Jackie is an integrated Starseed with Transformational abilities who embraces the Essence of Heartfelt Love & Appreciation for Nature, Mother Earth and Her inhabitants.
Jackie and David are co-founders of ONE-TLC -
(Oneness Now Energy – Transformational Light Center)
"I am grateful that Jackie wants to share her wonderful insights with us." ~Sandy Penny
is a prolific Artist, Musician, Composer, and Author, seeks to further the use of sound in healing. She is committed to teaching techniques that enhance spiritual, mental and physical growth through vibratory energy, and encourages communication and the universal sharing of new information on Sound Healing around the world. Jill combines her extensive research of modern Sound Healing with the 20+ year study of ancient civilizations and secret societies in her works. Discover a multitude of Ancient and Modern Techniques using Sound Energy and special Sound Healing Frequencies to achieve remarkable results. Realize Tomorrow's Total Wellness Today!
Jill Mattson is a widely-recognized expert and composer in the field of Sound & Color Healing! She has also produced nine musical CDs with intriguing, magical tracks using ancient & modern techniques, & special healing frequencies to achieve profound benefits. Jill is a four - time author. (Crystal Realms CD – Best Sound Healing CD of 2017, Best Overall Music (popular Vote and Industry Leader's Choice – Gold Awards), The Lost Waves of Time – Best Book of 2016 and Best Alternative Science book of 2016, Deep Wave Body Healing CD– Best Sound Healing CD of 2016, Contacting Angels & Masters CD – Best CD of 2015 and Deep Wave Beauty CD – Best New Age CD – Silver Award). Jill has participated in hundreds of teleseminars, radio shows, and magazines! She offers an online Sound (& Color) Healing School. Jill presents new ways of approaching health and everyday issues using the benefits of sound and color! Free Music & School of Sound Healing at www.JillsWingsofLight.com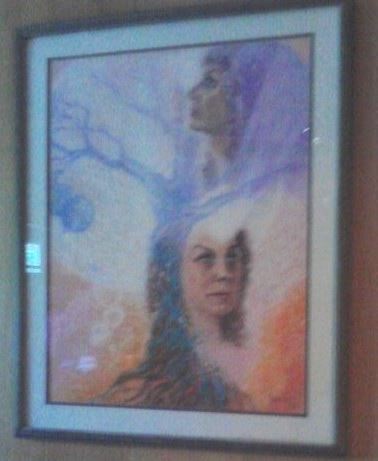 Margaret Rustan Dixon, Unicorn Wisdom, Cosmic Wisdom
My introduction to the world of UFOs and Metaphysics came about in the early 1960s when I was first introduced to UFOlogist George Van Tassel at Giant Rock Airport in Southern California. During the ensuing three years I had my first psychic reading, discovered Edgar Cayce, the pendulum, Self Realization Fellowship and met my first Yogi teacher, Adano Ley. (Some eighteen years later when I moved to Houston, I studied Adano Ley's Solar Nutrition and adopted the diet. Then in 2011 I was introduced to the McDougall diet and became Vegan. I posted a blog in 2011 that included information on both diets entitled "Beyond Vegan." Margaret and Veganism is a blog you might want to take a peek at in case you are interested in changing your eating habits to that of a vegetarian or vegan.)
As I gradually settled into being comfortable with Metaphysics, I investigated many forms of what was described as the "supernatural." I was intrigued because it all felt "natural" to me. Many classes and workshops followed, and I attended services, classes, and workshops at both Tzaddi and Astara in the Los Angeles area.
In the late 1970s, I moved from California to Houston, Texas where I met The Reverend Eleanor Button, Pastor of The Chapel of Prayer. Eleanor took me under her wing and began teaching me about energy healing. Besides teaching classes and holding healing services at the Chapel, she hosted mediumship development classes and channeling groups in her home. Her living room was always packed for this class, and it gave us all an opportunity to share our energies and thoughts. If it were not for Rev. Button I would not have pushed myself to learn and experience the vastness of the Metaphysical Arena.
With her encouragement I began working with Spiritual Healing and understanding the many forms of energy we live in. I studied Photo-Chromotherapy and Chromotherapy, Numerology, Chakras and Auras, the Ascended Masters and the Subtle Bodies of man. I also met Sandy Penny, and we became life-long friends and spiritual explorers.
Teaching became a way of giving back to the Universe the many blessings it had bestowed on me. I wrote handbooks for beginners on classes I offered in Mediumship, Channeling, Color Healing, Chakras and Auras, and Numerology. I was invited to be guest speaker on radio shows, to present demonstrations to organizations and to author columns in Metaphysical publications, one of them The Rising Sun, published by Sandy Penny.
I, with a friend, opened Spirit of Allemeth, a Metaphysical Center in South Houston where we offered classes, consultations, private readings and charts, psychic fairs and channeling circles. I began channeling an individual named Solaango. As I became more comfortable with him, we discovered that he was from quite another dimension. He talked with us in our development circles and told all the students that he would always be available to them. As a result, several of my students found they could also channel him. Although I have done little channeling since I closed Allemeth, in the mid 1980s, his presence is still around, and messages still come through when needed. I continue to share what I have learned.
David Allison/LE . Dear Cosmos . Cosmic Wisdom Columnist
Namaste Fellow Starseeds … I AM, like many of You Are, a Starseed having remembrances, transformational abilities, and Cosmic and Inter-Dimensional connections.
I AM here to assist ALL Spirits who choose to harmonize and integrate their Personal, Galactic, Intergalactic and Inter-Dimensional missions and agendas. I AM here to assist YOUR Journey into BEing ALL the JOYous expressions of YOUr Divine Hearts...
NOW and FOREVERMORE.
I AM also a 'Transition Specialist' for Bardo intake and debriefing meetings in which Spirit/Souls review, renegotiate and set new agendas, prior to incarnating into new physical expressions, into this life again or an after-this-life experience.
"Going from 'Here' to the 'Here and Now' and 'Then'…"
Namaste ~David/LE
His passion for assisting 'Starseeds' to 'Go-Beyond', culminated in meeting his partner, Jackie Self, in 2012. Together they are founders of ONE-TLC: Oneness - Now - Energy ~ Transformational - Light - Center.
ONE-TLC empowers others to become Self-Masters and Transformational Life Coaches through their unique program of training called 'Now Living Potentials'.
We invite you to explore ONE-TLC …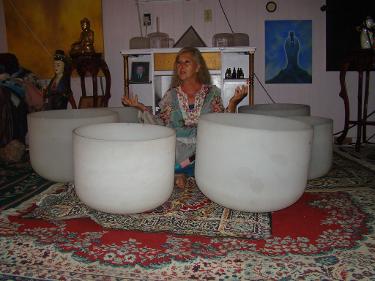 Rev. Dorothea/Mohanna Sky
Dorothea Cangelosi Founded The Yellow Brick Road Healing and Learning Center in Montrose in Houston, Texas in the late eighties. She is an internationally known speaker, author and teacher, metaphysician, psychic-clairvoyant, and spiritual counselor. She has appeared as a guest frequently on television and radio shows and co-hosted a local radio show in Houston.

She experienced her first vision at the tender age of three. She had a near-death experience at 7 years when she met St. Germaine.



More than 4o years ago, Dorothea began working in whatever area she was called to. From New Mexico, Sedona, the Yucatan, Arkansas, England, Scotland, Lithuania, Poland. Egypt. Peru, Yucatan, Guatemala, to name a few. She was invited to Poland, where her mission was to assist in clearing and opening dimensions to release trapped energies in the Nazi prison camps. It was a challenging adventure, as Poland was still under communist control. Her work took nearly a month to complete.

Crystal bowls came into Dorothea's life first in dreams and visions; then after the Harmonic Conversion in 1987, the bowls manifested into her world, and she has been leading guided meditations and activations throughout the world ever since. As she explains the process, "The sound and light set up a frequency that heals and balances the etheric, mental, causal, astral, and physical bodies. The sounds that the bowls send forth clear and heal not just the ones who gather but the dimension we live in.

It is Dorothea's belief that "Growth and change is the way to awakening and mastering one's self. Connecting with nature is the way we will find our way back to who we are; one part Angel and one part Human - as it always was the physical manifestation of God on Earth."

Now she has the Land of Oz Wellness Ranch in Waller where she leads Crystal Bowl Meditations, S.R.I. (Soul Reaching Infinity) workshops, Firewalks, sweat lodges, vision quests, fire meditations, and earth grounding classes to assist in the expansion of consciousness.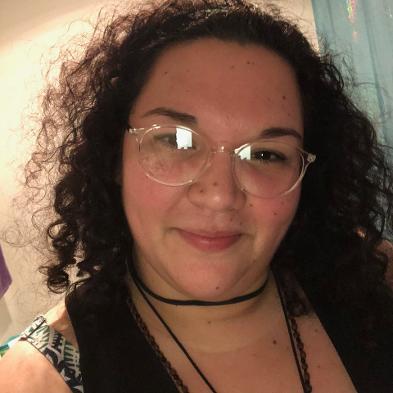 Marci Cortez
Freelance Writer

Forever curious and inquisitive,
Seeker, Explorer, Writer, Intuitive Being,
Lover, iPhoneographer, Nurturer, Artist,
Self taught Jewelry maker
interested in spiritual development.
Our newest addition to the Team, we look forward to her inspiring words and images.
© Copyright Houston Spirituality Magazine 2018 or The Individual Authors/Websites/Artists