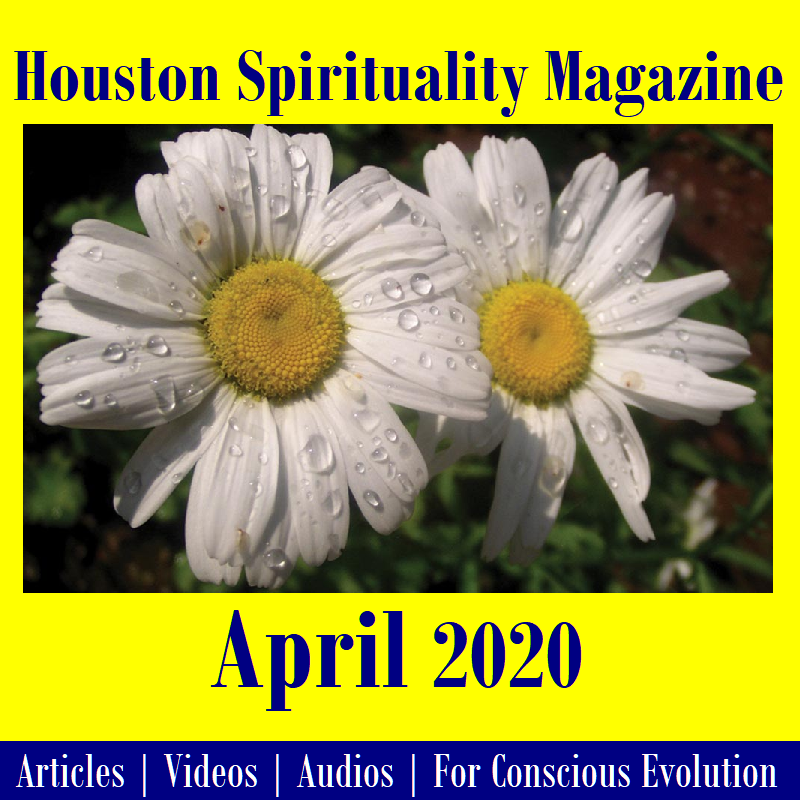 April is equated with rain.
April showers bring May flowers.
I understand that we are in the midst of the shifts we have foreseen, and that as big as the challenges are, the positive changes and results will be greater. The world will be a different place from this day forward. If we can hold the visions that we want to see, they will come forth and bloom.
Humanity is taking a collective breath. And as the virus is related to the ability to breathe, the challenges show us where our fears reside. We are once again poised on the brink of choice - the choice of love or fear - humanity over technology - compassion over profit - caring for the earth, the people, the animals. We have to look at every action we take right now and make the best choices we can, as individuals, as part of the collective. The saying, All for One and One for All has never been more appropriate than it is right now. From the internet to the inner-net, we are reminded that we are all connected.
~Sandy Penny | Editor | HoustonSpirituality.com


Spiritual | Metaphysical | Awareness | Consciousness | Intuitive | Holistic Health & Living | Energy Healing |
Articles & Events | Energy Updates | Body | Mind | Spirit | Videos | Audios
© Copyright Houston Spirituality Magazine 2018 or The Individual Authors/Websites
AMAZON DISCLOSURE: I am an Amazon Affiliate; if you buy through Amazon links on this site, I may receive a smallcommission. However, I have read all the books I review and post, and I only recommend what I love.