Spiritual . Metaphysical . Awareness . Consciousness . Intuitive . Holistic Health & Living . Energy Healing . Articles & Events . Body . Mind . Spirit
Solstice . Gifting . Christmas . Hannukah, Festival of Lights . Kwanzaa . Caroling .
Glad Tidings . Miracles . Play . Feasting with Friends . Eggnog . Poinsettias .

Inner Wisdom, The Magis . Holy Incense . New Year's Eve .

Birth of New Light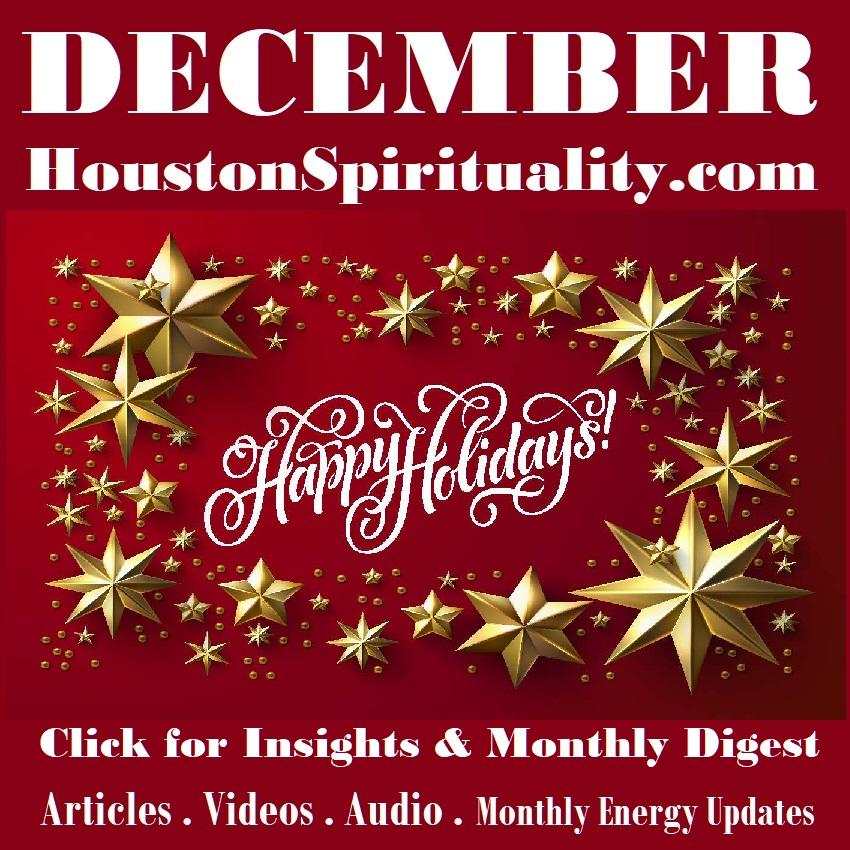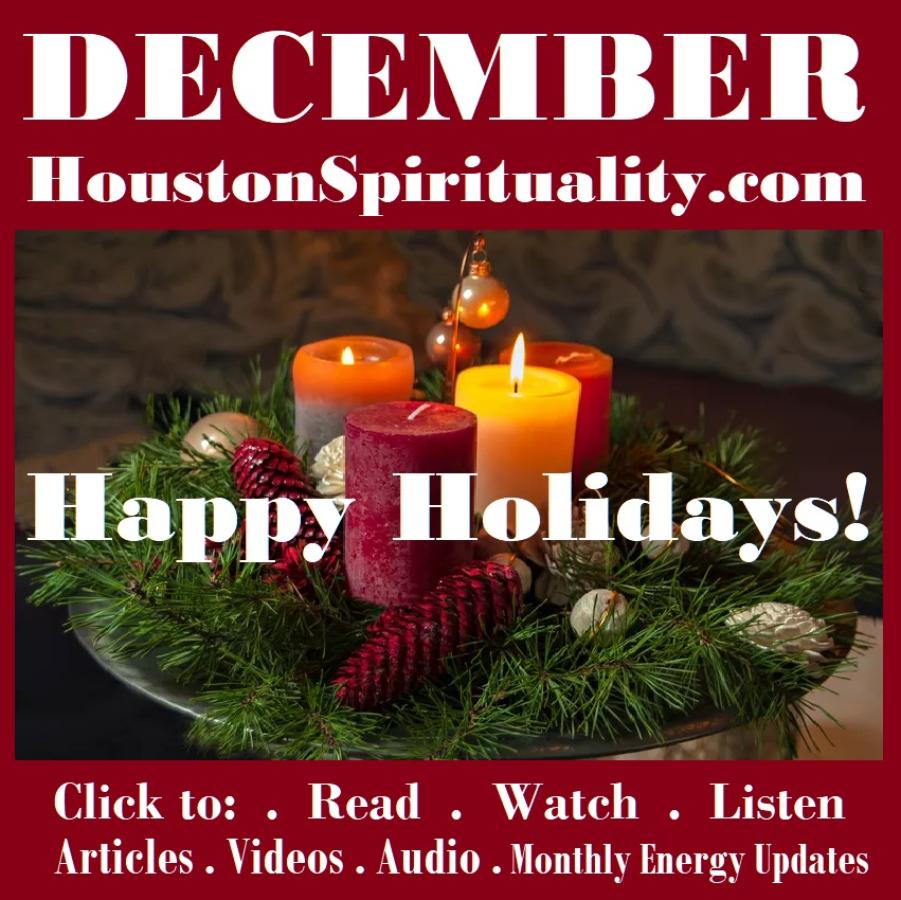 DECEMBER ... At this time of the shortest days in Houston, we are drawn toward the light even more. Cuddle up by a fire. Cook nurturing soup over a flame. Light a Candle. Walk in the Sunshine as Much as Possible. But Most of All, Connect With and Shine YOUR Inner Light for all to see.
~SandyPenny ~Click for Holiday/Solstice Water Ceremony for Loving Creation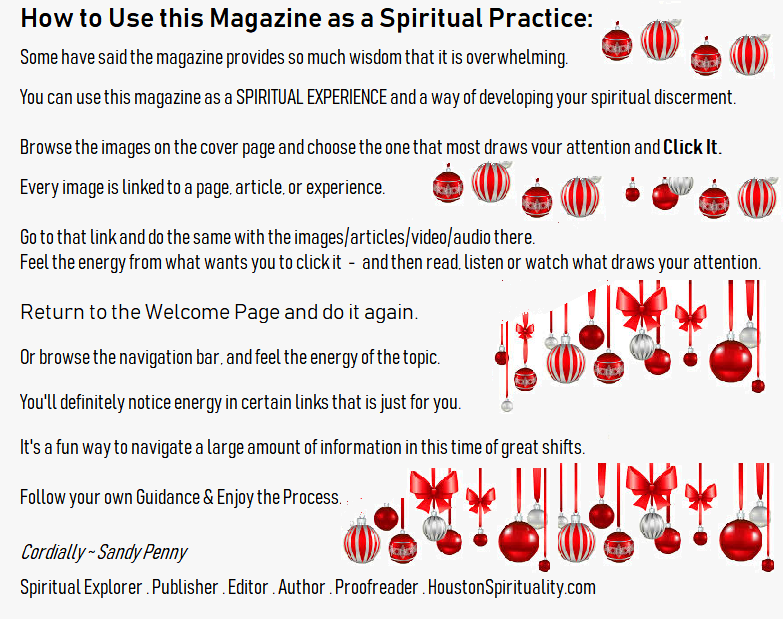 © Copyright Houston Spirituality Magazine 2018 or The Individual Authors/Websites
AMAZON DISCLOSURE: I am an Amazon Affiliate; if you buy through Amazon links on this site, I may receive a smallcommission. However, I have read all the books I review and post, and I only recommend what I love.