Lighted Paths with Claire Papin
Visionary . Author. Radio Host . Audio Producer
Claire's dedication to the emerging Spirit of humanity is the heart of her voice as host and producer for Lighted Paths Radio. She is also remembered for her LIME Radio program "It's All Good" which aired coast to coast on Sirius XM Satellite Radio, as well as her ground-breaking work as a host and producer of "Wisdom Today" on the Wisdom Network, the very first network focusing on body, mind, spirit, and earth programming.
Claire is the author of "Mary's Miracles and Messages – a True Story of a Visionary''s Journey," a contributing author to the books "When Ego Dies," and "Angel Tales," was a columnist for Indigo Sun Magazine with her Joyful Earth Partnership articles, and is featured in the books "Mary's Miracles and Prophecies" and "The Art of Manifesting." She can be heard as the voice of Mother Mary in the best selling audio book "Mary's Message to the World" by Annie Kirkwood, and produced and sings on the popular healing meditation CD "Mary's Lullaby."
As a co-host and co-producer on TV's "Healthstyles" Claire was among the first pioneers to bring holistic knowledge to viewers across the nation. For nearly 30 years she has been featured in film, TV, and radio. She is passionate about inspiring the human potential to reach deeper levels of stewardship for our living Earth and Universe, blended with her vision for the people of Earth to live together as a global family and reconnect in a way that nourishes us all.
Described as a cross between "Deepak Chopra meets the Sopranos" Mark Thornton has dedicated his life to creating the world's first management consultancy that does one thing: Teach Meditation. At age 26, Mark realized he loved his job, but was dead at his cubicle. Something was missing. He risked approaching his deathbed without having really lived. Luckily, he met a master who taught him techniques that would reconnect him with his inner resilience, center, poise, insight and inner sense of mastery. Over the past 25 years, he has learned wisdom traditions from a number of meditation masters and applied these practices in everyday, real-world, high-pressure business situations. Listen to Claire's Interview of Mark as you start your New Year more peaceful ...
JANUARY 2020
America's First
Executive Meditation Coach
Claire Papin Interviews Mark Thornton
2020-1 Interview Guest-Mark Thornton.mp3
Join Abby Epstein and Ricki Lake to learn how they successfully produced and funded their film, Weed the People, making the case for using Medical Cannibis.
A look beyond the pot-activist propaganda and politics that will challenge everything you thought you knew about medical marijuana. Filmmakers Ricki Lake and Abby Epstein of 'The Business of Being Born' reveal the personal stories of those whose lives are caught up in the cannabis medicine controversy. "Weed the People" documentary follows children with cancer receiving cannabis treatments. Click the audio below to listen to the interview.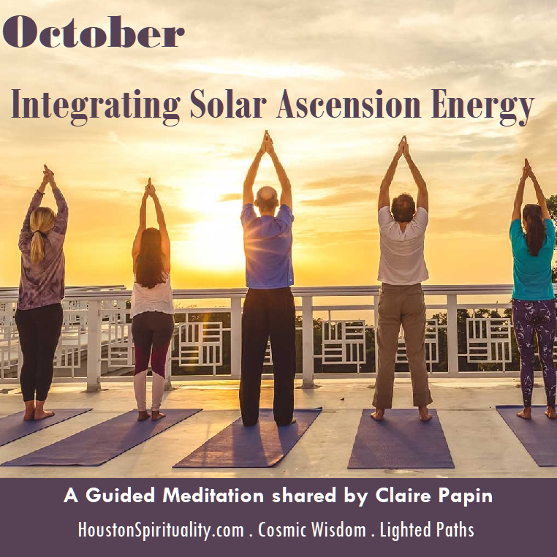 Integrating Solar Ascension Energy
Many new frequencies are reaching Earth now, and are coming in stronger more frequent waves. There are several sources that are moving these energies in the direction of humanity, our Earth, and other heavenly bodies. Many of those waves of energy are coming directly from our Sun. There are also waves that are coming from the center of our Universe and making their way through our Sun's portal on to us. Our Earth is changing her frequencies as well, which is accelerating the amount of energy that we are processing during this time of great change. This can be a bit of a toll on our physical and subtle bodies; however, with intention and focus we can flow with all of these energies more gracefully and integrate the transformation these energies bring for us.

I've been inspired to share this short guided mediation to support the transformation process and offer more ease as we journey through the waves of these new energies and changes. You can also find this meditation posted on my website at www.Lighted Paths.org. Enjoy!
Much Love and Many Blessings, ~Claire Papin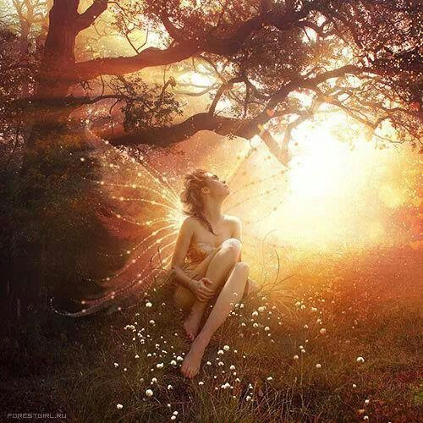 Solar Ascension Meditation.mp3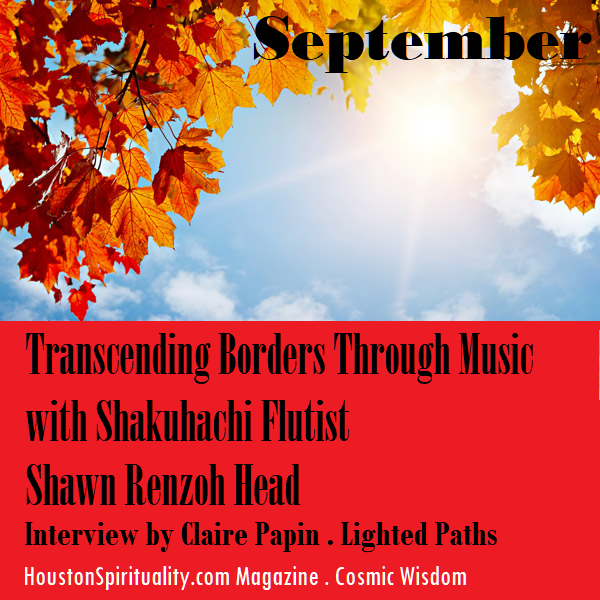 Transcending Borders Through Music
with Shakuhachi Flutist Shawn Renzoh Head
Claire Papin of Lighted Paths Radio interviews Japanese bamboo flutist, Shakuhachi master, composer, lecturer, recording artist, and chamber musician, Shawn Renzoh Head. His music and performing has taken him around the world several times, and has even won him many awards. Shawn has been featured on multiple mediums, including albums, video games, movies, and animation. In addition, he works side by side with fellow composers creating a new body of music for his instrument. Hear a sample of his Shakuhachi flute, as they dive into the heart and soul of his music and craft. He also discusses his upcoming musical event at The Path of Tea, and talks about the chosen Japanese teas accompanying the music.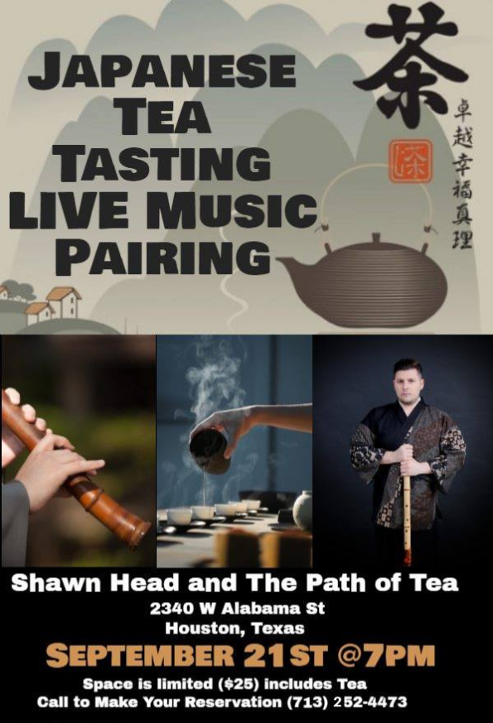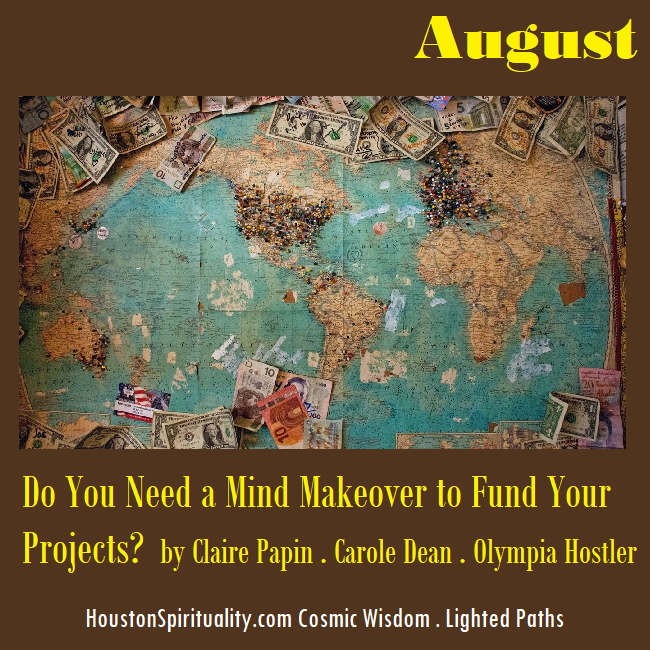 Do you need a Mind Makeover to Fund Your Projects?
An interview by Carole Dean and Claire Papin with Olympia Hostler
Even though this interview specifically targeted filmmakers for funding, it is great general information about how to fund your projects. Join Olympia Hostler and see if you are blocking incoming funds. She offers a quiz on her website. Feel free to have fun discovering your Wealth Health at the
WomensWealthCheckupQuiz.com.
To learn more about Olympia visit WomenChooseWealth.com.
Her class website is MindOverMoneyMakeover.com
the funnest fun time you'll ever have with money!
For more info about Carole Dean and From the Heart Productions please visit www.FromtheHeartProductions.com
"Peace will stand. It will carry forth in humanity's efforts to aid the planet and help humanity.
We must all remember that we are all One family under God who can choose to participate in the betterment of mankind and the quality of life."
~ Mother Mary
APRIL - Claire Papin interviews Marc Cool . Seeds of Change . (Claire's archives plus short video)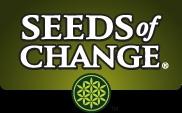 2019-4 Marc Cool Seeds of Change.mp3
People from all over the world are taking part in designing more sustainable, community-based food systems, and a record number of them are starting their own vegetable and fruit gardens. My guest Marc Cool, the seed director from Seeds of Change, shares tips on how to grow your own food; as well as how to harvest and store your seeds.
MARCH ~ Claire Papin interviews Christian Hummel .
Energetic Space Clearing . (Claire's archives)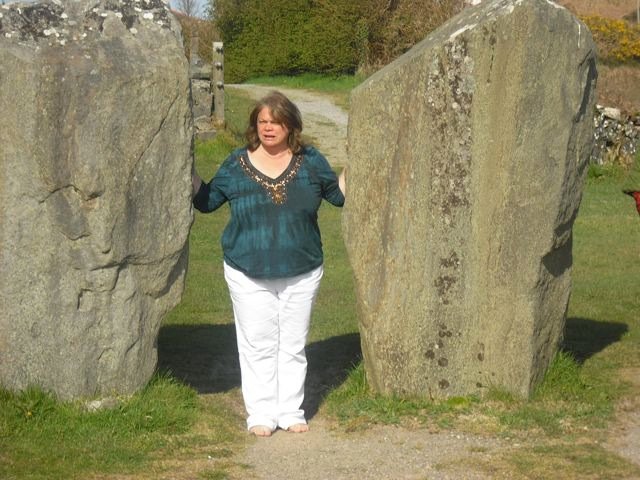 2019-3 march Christan Hummel Space Clearing.mp3
Author Christan Hummel shares simple practices for clearing the energies of your own property. Some of the topics she covers are on: • clearing distorted earth energies • contacting the spirit of the land • connecting with your Divine helpers • using sound to transform your environment ...and much more! At the end of this program you will have done an "energetic feng shui" on your own home, and learn how to have a conscious, co-creative relationship with your property. Discover these tried and true techniques developed by Christan over years of field work and international application.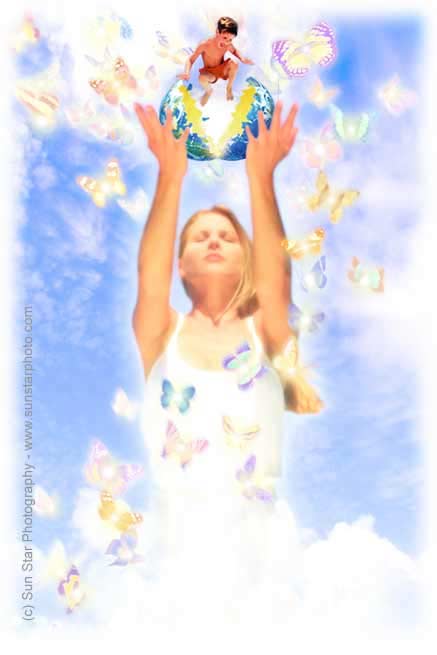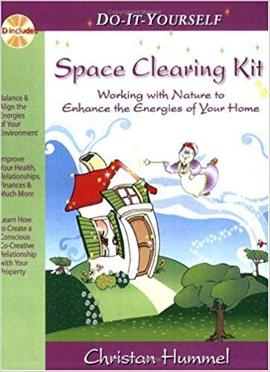 Christian Hummel ... Read More Six C's of Space Clearing

"The "Six C's of Space Clearing" will empower you to sweep out the old and make way for the new growth of Spring in your environment.As we enter into Spring, it is a time to clear out the old energies of the past to create a fresh space for the new seeds of our intentions to sprout. The start of Spring presents an opportunity to turn our attention to the new growth, new potentials, and new life beckoning, and clear out the energetic remnants lingering from the past, for a fresh new start. What better place to start than in our own homes.
While feng shui and space clearing have become a multi-billion dollar industry catering to the likes of corporate CEOs as well as Hollywood celebs, there are some simple techniques that any novice can use to spring clean the energies of their home or office, in preparing the space energetically for the year ahead. These are simple spring cleaning tips that will allow you to clear your space of the vibrational imprints of the past. Although these tips are by no means comprehensive, they will provide a quick and easy way to align the energies of your environment with your intentions for the year." Read the SIx Tips for Space Clearing by Christian Hummel.
FEBRUARY ~ Claire Papin interviews Deborah Santana . Space Between the Stars . The Power of Love (Claire's archives)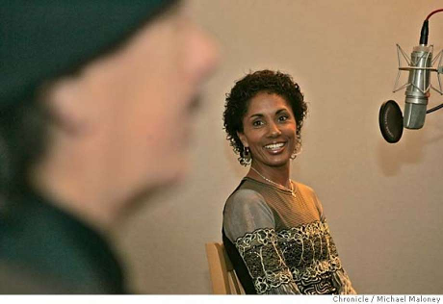 Interview Guest-Deborah Santana.mp3
Deborah Santana is best known for her 34-year marriage to music icon Carlos Santana. At the time of this interview they were still married, but it ended shortly thereafter. As a girl growing up in San Francisco in the 1960s, daughter of a white mother and a black father–the legendary blues guitarist Saunders King–her life was charged with its own drama long before she married. Deborah shares about her early experiences with racial intolerance, her romantic involvement with musician Sly Stone, and her adventures in the freewheeling 1960s. Yet it is her spiritual awakening that is the core of this story. She speaks about love, and how it has been the determining grace through all of her challenges.
Space Between the Stars is a moving account of self-discovery, rendered in raw, beautiful prose, by a woman whose heart has remained pure even in times of despair. As Deborah Santana talks frankly about her lifelong fight against racial injustice and her deep-seated loyalty to her family, ultimately it is the struggle to remain a spiritual and artistic force in her own right, that shines through as her most indomitable pursuit. Through all her challenges, it was always the Power of Love, the strength that carried her through.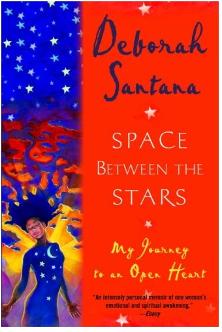 JANUARY ~ Claire Papin interviews Dr. Bruce Lipton on The Biology of Belief
(Claire's archives)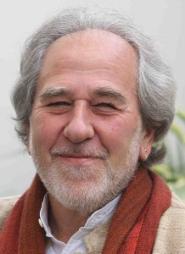 With more than 100,000 copies sold of his self-published book, The Biology of Belief, Bruce Lipton teams up with Hay House to bring his message to an even wider audience. In this interview Dr. Lipton talks about his groundbreaking work in the field of new biology, and it will forever change how you think about thinking. Through the research of Dr. Lipton and other leading-edge scientists, stunning new discoveries have been made about the interaction between your mind and body and the processes by which cells receive information. It shows that genes and DNA do not control our biology, that instead DNA is controlled by signals from outside the cell, including the energetic messages emanating from our thoughts. Using simple language, illustrations, humor, and everyday examples, he demonstrates how the new science of Epigenetics is revolutionizing our understanding of the link between mind and matter and the profound effects it has on our personal lives and the collective life of our species.
Interview Guest-Dr Bruce Lipton.mp3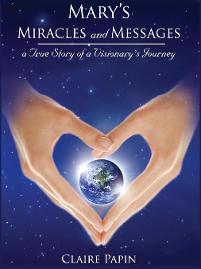 Mary's Miracles and Messages by Claire Papin
In this time of unprecedented shift that humanity is in the midst of, author Claire Papin provides inspiring stories and messages that uplift and strengthen our understanding of the Divine forces that are always in our presence and lovingly interact with us in our lives. With no religious background in her upbringing, Claire's experiences with Mother Mary, the mother of Jesus, were not bound by any preconceived ideology. The life altering visitations led to sharing Mary's Lullaby and Mary's messages as a way to spark inspiration, hope, and encouragement during times of great change. She takes us on an extraordinary spiritual journey sharing miraculous experiences that propel hearts to open more fully and awaken humanity's destiny of coming together as One unified global family.
Hear the latest radio interview about MARY'S MIRACLES AND MESSAGES with host Kimberley Jeager on Common Ground:
Radio Interview with ClairePapin and host Kimberley Jeager.mp3
DECEMBER - Claire Papin and Carole Dean interview Dawson Church about his new book: "Mind to Matter"
About the Book:Every creation begins as a thought, from a symphony to a marriage to an ice cream cone to a rocket launch. When we have an intention, a complex chain of events begins in our brains. Thoughts travel as electrical impulses along neural pathways. When neurons fire together they wire together, creating electromagnetic fields. These fields are invisible energy, yet they influence the molecules of matter around us the way a magnet organizes iron filings. In Mind to Matter, award-winning researcher Dawson Church explains the science showing how our minds create matter. Different intentions produce different fields and different material creations.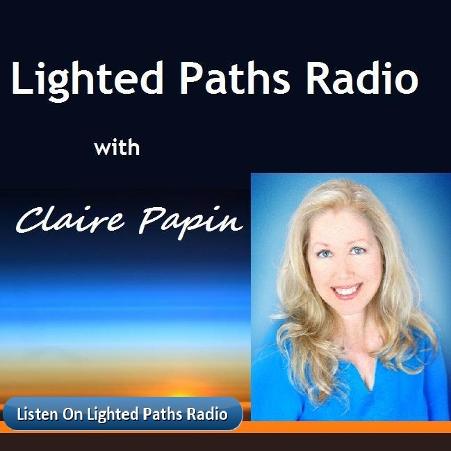 A Selection of Interviews by Claire Papin on Lighted Paths Radio (Blog Talk Radio)
Angels, Miracles, and Near Death Experiences. - Claire's interview with Catherine Lanigan, a New York Times bestselling author of nearly 40 published titles in both fiction and non-fiction, including the novelizations of Romancing the Stone, and The Jewel of the Nile. Catherine's novels have been translated into 28 languages, and her titles have sold over 15 million copies worldwide, including DIVINE NUDGES, ANGEL WATCH, and ANGEL TALES.
Rising to the Next Level of the Great Awakening, with Tashina - Claire's guest Tashina is Arcturian, as well as a Sundancer and Pipe holder. Her walk has been many years in Sacred Spaces learning, teaching, and Healing. Mt. Shasta, The Dakotas, The Cascades, The White Mountains, and the Blue Mountains have been her home. She is a History, Anthropology, and Spanish teacher. Since birth, she has been trained by Star Beings, Angels, and Spiritual guides.
Animal Communication via the Heart with Dr. Laurie Moore - Claire's special guest, Dr. Laurie Moore, is a licensed LMFT therapist, certified hypnotherapist, animal communicator, and spiritual teacher. She's the author of many books, including The Cat's Reincarnation: Transformative Encounters with Animals and Healing and Awakening the Heart: Animal Wisdom for Humans. For two decades Dr. Laurie has assisted people and animals to transform their lives, awaken to universal love, and communicate in evolved and fulfilling ways.
Manifesting 1 2 3 - Simple Steps to Transform Your World Through Your Thoughts - Claire's guest, Ken Elliott, is the author of Manifesting 123 - an Amazing book that goes beyond the current knowledge of manifesting or the law of attraction. Ken offers a fresh perspective on how thought works and the role it plays in the non-physical world before appearing in your physical world. His method is simple with profound implications. Join us in a lively and passionate discussion as Ken shares his visionary process that he, and countless others, have successfully been using in the realm of manifesting.
Our Purpose on Earth, Heaven, and the Afterlife - Have you ever wondered what happens when we pass on to the "other side"? Where do we go? Is there life after death? What is heaven like? Sarina Baptista's seven-year-old son, J.T., caught the flu and passed away in March 2007, she had many questions about Heaven. Why did he have to leave? Where is he now? Is this all there is? On a mission to find her son again, Sarina researched the afterlife from every angle. She knew her son was somewhere, but where? Six months after J.T.'s passing, Sarina discovered she was a medium. Through training and determination, she had found her son and could communicate with him! The stories he told of his experiences were beyond this world. He shared with her the secrets of Heaven and how to live a life of purpose on Earth. Please join us for this intriguing discussion on life, death, and why we are here! For more information about Sarina and her book "My View from Heaven," as told by J.T., visit http://www.sarinabaptista.com.

© Copyright Houston Spirituality Magazine 2018 or The Individual Authors/Websites