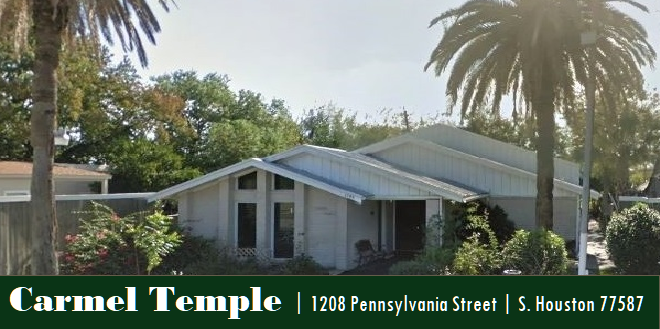 40+ Years of Carmel Temple
by Sandy Penny
I first met Charlotte, along with her husband Richard, founders of Carmel Temple in 1978 when I launched the first spiritual monthly magazine in Houston, Texas, The Rising Sun. Charlotte asked me to come out to Carmel Temple to meet and get acquainted so she could see if she wanted to advertise with me. She had not been in the habit of advertising Carmel back then, and she took everything under spiritual advisement. Everything about Carmel was always carefully meditated upon before implementing it.

She did begin advertising with me, and that began a long association during which I became a semi-regular speaker on Sunday mornings. I was there when Carl left his big corporate career and joined his mother as an integral part of the Carmel family. The Carmel family included not just family members, but a chosen family of spiritually like-minded people.
This spiritually based organization did not promote itself as a church, although many people considered it their church, their spiritual congregation, their place of inner peace, encouragement and healing, when needed.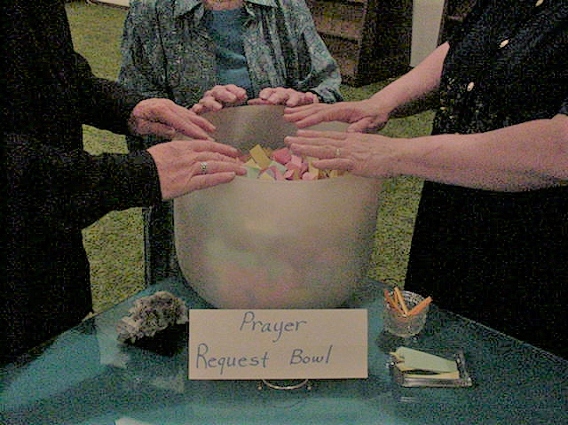 I cannot tell you how many times I put requests in the healing bowl for myself and others. After leaving Houston, I would sometimes call or email Carl and ask him to add someone to the healing bowl. So many times, those prayers were answered. In fact, I don't remember a time when those prayers were not answered in a positive way. The strength of the healing power continues and grows as the web community grows.
I also conducted full moon labyrinth walks as meditations and celebrations at the outdoor labyrinth that had magically come to be constructed for the Temple. So many amazing mystical events, you could not begin to detail them all, not even in a series of books.
Visit Carmel Temple sometime. You'll feel welcome and inspired. They have 40 years of spiritual inspiration built into the experience. I still speak there sometimes, and every Sunday has a unique guest speaker.

IN PERSON CLASSES/GATHERINGS:
Every Sunday at 11:00 AM, Carmel Temple hosts an All Faith Service with a different inspiring guest speaker each week.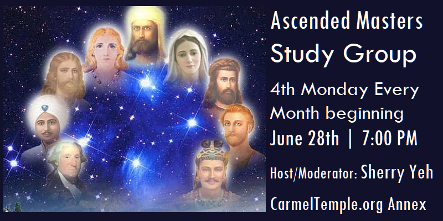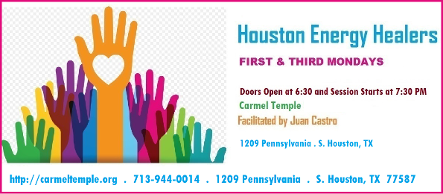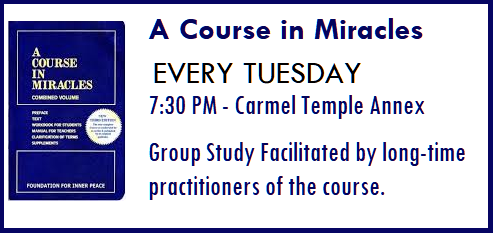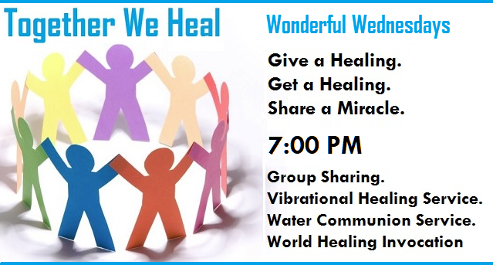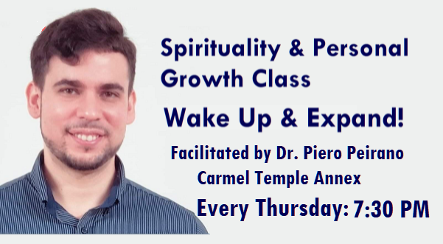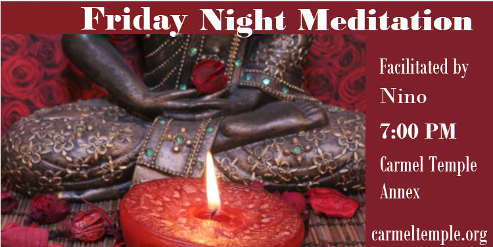 Images:Carmel Temple by Marci Cortez.
1: Carmel sign on the Annex where classes are held linked to "About Carmel" info.
2: Carmel Temple's Founder Charlotte Sigler's Memorial Butterfly Garden linked to Carmel History.
3: Mystical Labyrinth for centering and meditation linked to Seeking Within opportunities.
© Copyright Carmel Temple & Houston Spirituality Magazine