How I Came to Understand the Wing Wang of Feng Shui
A Tale from the Path by Trisha Keel, Tomorrow's Key
For me, feng shui started out as an experiment at my home. I thought to myself, "I'll give it a try and if it works—great. If not—I can always change it back again." Bear in mind that all of this was a process, and did not happen in a single day, week or month.
I chose to start at the front door—the place where energy enters the home. Our house sits on a corner with the driveway on the east and the front door to the south. We always just used the door by the driveway, only going out the front door to get the mail.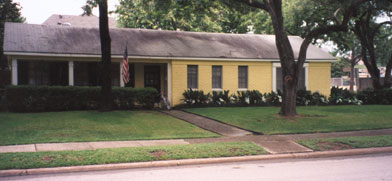 The house was painted gray when we moved in. We had painted it a cheerful yellow and moved some cast iron (aspidistra) plants from the back yard, but that was all we had done to the front besides mow and rake as needed. We just never paid any attention to it, never even saw it really. We didn't want to look at it, there was nothing there to see.
The first thing I did was to start using our front door. I cleared the foyer, taking out the bentwood hall tree that sat behind the door with all the hats, jackets, bats, balls and umbrellas. Then I took the little chest out of the foyer. Voila! The front door actually opened all the way to the wall! I put down nice doormats inside and out, then cleaned out the entry closet, eliminating anything that hadn't been worn or used in a year. Next I cleaned the front door itself, washing the wood with soapy water and a scrub brush. Then I polished all the brass and glass, and washed, ironed and rehung the curtain on the door window. I stepped outside and swept the porch. I also swept down the ceilings and walls. So far so good. I looked around for what I needed to do next.
Our front sidewalk was narrow, broken and uneven. The front of the house had only a straight line of cast iron plants. The bushes in front of the porch were the original boxwoods that had been planted 50 years earlier. There was a pine tree just outside of the line of bushes, within five feet of the front of the house. Pine needles, cones and sap were always everywhere. The porch itself was only about three feet wide.
My husband and I had the sidewalk torn up, and he replaced and widened it with pavers. Johnny wasn't comfortable creating curves with the pavers, so we created three little gardens along the walkway to move the eye from side to side instead of just rushing straight up the sidewalk to the door. We also took out all the bushes and that pine, extending the front porch about 8 feet from the front wall, covering the entire area in the same pavers.

Then we brought in some wicker furniture and tables. There's a ceiling fan over the seating area. We added potted plants for sweet scents and for shading the western sun. One year we hung tall angels on our shutters out front for Christmas. We liked them so much we've never taken them down. We've landscaped nicely curving gardens around the front of the house and added a small pond with a fountain. There are wind chimes hanging from the eaves and night lighting sprinkled throughout.
We've added things over the years: a glass and screen exterior door, banners, statuary, cushions, flowering trees, seasonal color, and hanging baskets. The area changes with the seasons and holidays. I'm a sucker for twinkle lights and my husband tries to keep them up and working for me year round. He really likes this feng shui stuff and calls it "wing wang." This weekend he's going to "wing wang" his tool shed. He likes the clean and organized results of applying the principles of feng shui.

The front porch has truly become an outdoor room. We have Halloween parties, Easter egg hunts, croquet games, and Christmas decorations across the entire lawn. We go out there regularly to take up the spent flowers and plant fresh seasonal color. The neighbors often join us on pretty evenings for a glass of wine and lots of fun.
They even bought us a brass plaque to name the house, Keel's Korner. We sit on the porch and enjoy what we have created, waving to people as they drive by. It doesn't really matter if we can see who they are or even know them. It's all about the feeling we get waving at neighbors and having them wave back. We smile, they smile, everyone feels the good feelings.
There's generally a cat or two sitting on the porch, trying to keep the little lizards in check or napping in the cool shade. We have butterflies and humming birds and songbirds every day of the year. The gardens are constantly blooming with azaleas, hibiscus, yellow bells, mimosa, pink magnolia, sweet olive, gardenias, Mexican heather, butterfly iris, day lilies, plumbago, penta, and all the annuals that gets added as the seasons change.
Is it nice? Yeah—really nice. Would I change it back? Not a chance. What difference did it make? Many differences. First, it made me feel different about my home and my neighbors. It made me proud just to answer the door. In fact, I leave the wooden door open and let the sunlight pour in the glass of the screen door. Then there's the sum total of the fun and beauty of the area that we enjoy regularly where we never went before. That's a big difference in our lives.
But the real clincher for my husband and me was that within six weeks of the clear out and expansion, our business and income doubled. That definitely got our attention. We still watch that bottom line very closely. If business starts to slow down, we get out and trim the bushes, weed the gardens, clear out the clutter and sit on the porch.
Where attention goes, energy flows. We want as much of that attention and energy as we can get. Driving home, we stop at the corner and gaze fondly at what we've created. We often smile proudly and say, "Look at that cute house!" The feelings that run through us are pleasure, pride, security, and a warm sense of home. To us, that is our great treasure. Even if the bank account hadn't changed, we are richer for having implemented the principles of feng shui.
My husband and I created our environment and reality with our intentions. First, we just had to see it. Feng shui brought that awareness - that ability to see. Then we had to look at what we had surrounded ourselves with. Once we were aware, we were able to choose to make changes. Without the awareness, we didn't really take any notice of our surroundings. With the awareness, we had the potential for anything we could imagine.
How can I explain feng shui? Its very name translates literally to "wind water." The Chinese translation for wind also means "invisible" and the translation for water also means "elusive." This translation or meaning is more of a sense than a synonym. Wind is invisible. You can't see it, but you can see the results it produces. Water is elusive. You can't grasp it tightly in your hand, but you can relax your grip and hold it.
What the principles of feng shui provide are equally invisible and elusive. You can't see them happening in an instant, nor can you grasp the nature of their effects. But in time, because of your awareness, choices, and actions, everything changes. It's like we can completely create our world. And, in fact, we can and do. And that's what wing wang is—creating our world through our choices and changes.
Take care what you BELIEVE to be true,for through your beliefs your Reality is formed.
This quote was taken from Gary Zukav's Dancing Wu Li Masters. I encourage you to carefully consider what the words mean. With this definition, we become completely responsible for our reality and the world we create by our own choices. Whether you believe you can or you can't, you're right. So choose what you believe very carefully.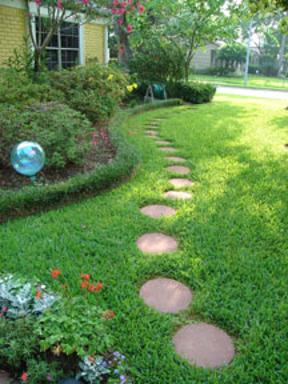 Trisha Keel PhD . Author. Advisor . Counselor . Feng Shui Consultant
With a vast and eclectic scope of interests, Trisha is at home with the angels and saints as well as gods and goddesses. Her keen awareness of symbolism and archetypes brings dreams and visions to her studies. Star lore and astrology, prehistory and legend, Druids and visionaries are all part of Keel's skill set, allowing her to answer questions, reveal the Mysteries, and enlighten seekers. A natural born teacher as well as a degreed and certified master teacher, Dr. Keel is a lifelong learner who is gifted with the ability to pan for gold among all collections of information. A teacher of the Wisdom, she provides classes in Practical Magic, Energy Clearing, the Art of Living, and The Nature of the Soul. The Director of Education on the Board of the International Feng Shui Guild, Trisha Keel is a Feng Shui Master and a Red Ribbon Professional with a Gold Level School that trains Professional Feng Shui Practitioners. A Holistic Life Coach, Dr. Keel uses all her experience and wisdom to empower others to achieve their goals, honor their universal connections, and live in joy.

© Copyright Houston Spirituality Magazine 2018 or The Individual Authors/Websites/Artists