Honoring the Earth | Acknowledging & Inspiring People Who Honor Their Home Planet | Articles | Videos | Tips | Practices

Ongoing Eco-Friendly Tips & Practices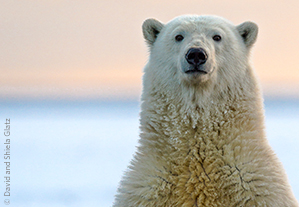 The natural world needs us.
The science is clear: climate change is the most serious threat facing our natural world. But research also shows that – if we act quickly – we can prevent irreversible damage to the lands and waters we all rely on.
Donate to The Nature Conservancy today and support real, on-the-ground climate solutions right now. Together we can make 2019 a turning point for our planet – but we need the resources to put our plan into action before it's too late.
When you donate to The Nature Conservancy, you are supporting the work of 600 scientists on the ground in all 50 states and 72 countries. Your generous gift will be put to good use right away — from saving threatened lands to restoring degraded habitats, to permanently protecting our most vital lands and waters. Because healthy forests, grasslands and wetlands are our best tools for combating catastrophic climate damage.


© Copyright Houston Spirituality Magazine 2018 or The Individual Authors/Websites/Artists
Updated to showcase color photographs, this spiritual classic presents the history and philosophy of Scotland's Findhorn Community. Findhorn was founded more than 40 years ago in far northeast Scotland on windswept and barren sand dunes that happened to sprout a miraculous garden. Plants, flowers, trees, and organic vegetables of enormous sizes began to grow in a small plot around the 30-foot caravan trailer inhabited by three adults and three children living on meager unemployment benefits. Guidance by God and absolute faith in the art of manifestation led the occupants to this unlikely locale to create a magnetic center that would draw people from all over the world. Their discovery of how to contact and cooperate with the nature spirits and devas that made the garden possible sparked a phenomenon that continues today, as Findhorn has grown into a thriving village housing hundreds of people from all over the world and an internationally recognized spiritual-learning center.