Spiritual | Soul Full | Paranormal | Psychic | Novels
Expand your mind, body and spirit. Click any photo|Book Cover to go to the book or formore information.
Disclosure: I am an Amazon Affiliate; if you buy a book or product through an Amazon link from this site, I may get a commission.
However, I [or my chosen reviewer] have read all the books or used the products, and I only recommend what I love.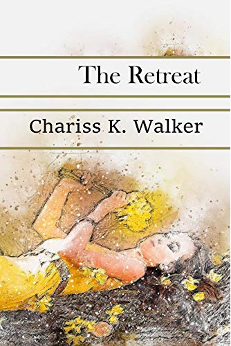 The Retreat by Chariss K. Walker
Healed | Review by Sandy Penny
Amanda lost her mother and found her husband cheating at the same time. Her life was bottoming out, and a year later, she was still sad and depressed. Worried about her unhappiness, her two best friends send her on a spiritual retreat, a vision quest, to find herself again. With the aid of power animals that show up to guide her back to herself and dreams of light and art, she gradually begins to remember herself before her husband. It's a beautiful telling of how spirit can help heal the body, mind, and heart and return you to your intended path. As someone who moved to New Mexico on my own spirit journey, I can tell you that the Jemez mountains are magical, mystical, and healing. This book is for those who have gone on their own retreats, and for those who have not yet explored the depths of their own spirit but are drawn in that direction. I loved it, and I plan to read more by this author.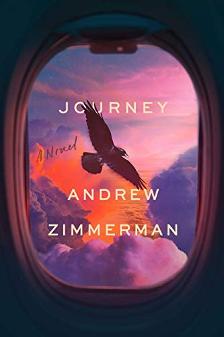 Journey by Andrew Zimmerman
Paul is a top business executive hoping to be the next CEO of Ascendant―a New York-based tech giant. He neglects everything―his family and himself―in the race to the top. His fast-paced life is interrupted when he travels to Glastonbury, England, to visit friends in a village rich in history and mysticism. Glastonbury represents a complete counterpoint to Paul's elite corporate day job. It compares to an amusement park, with shops and venues catering to spiritual seekers ranging from would-be witches, goddesses and druids, and burned-out hippies. Like many seekers before him, he is attracted to the energy of a nearby hill―Tor―said to be the mythical Isle of Avalon. Paul meets a beautiful soul reader, Christine, who reads his soul and plants the seeds that turn his life upside down. READ MORE
A Journey to Remember | This novel takes you on a very personal journey of getting reacquainted with your own soul. It is deep, compelling, and well-told. It raises very important personal questions about life, love, and self-awareness. I love it. I want more.
~Review by Sandy Penny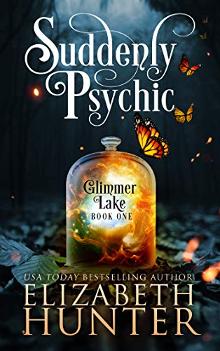 Suddenly Psychic by Elizabeth Hunter

When three friends suddenly develop psychic abilities after a near-drowning experience, a ghostly mystery presents itself. Several storylines progress nicely alongside each other as the three women learn to use unwanted abilities and make the best of them. As someone who has experienced these types of events, I felt the progression of the abilities was realistic and helpful for anyone experiencing similar happenings. I'm so happy to see some books like these being written now, and I'm looking forward to exploring the Paranormal Womens Fiction site and books. I just wish they had connected with an experienced psychic who could have helped them open up to their abilities and taught them what was going on, and especially how to cross over an unwilling spirit. I look forward to the other books in the series. READ MORE
~ Review by Sandy Penny

Support this spiritual content. Choose to donate any amount
and send us an email to tell us how we can help you or what you love.

© Copyright Houston Spirituality Magazine 2018 or The Individual Authors/Websites/Artists