Ann is offering a Shamanic apprenticeship program in Houston, Texas.
The Shamanic apprenticeship program will begin Saturday August 10, 2019 from 9:30am-5:30pm. The program is held once a month and is nine months in duration. Ann will hold small groups: preferably 10 persons in each program. This will allow for deep sharing of information and experiences. The exchange rate will be $100 (cash) for each class.
Topics covered include:
Basic Information on Shamanism
Drumming and Rattling
Shamanic Journeying
Meditation and breath work for deeper shamanic journeying
Creating Sacred Space
Power Animal Retrieval
Shamanic Divination
Shamanic Tracking
Psychopomp (Shamanism Death and Dying)
Shamanic Extraction Healing
Soul Retrieval
Cleansing of homes and work place
Deep shamanic healing
Shamanism and Nature (includes a campout)
Journey through the Chakras
Cutting Cords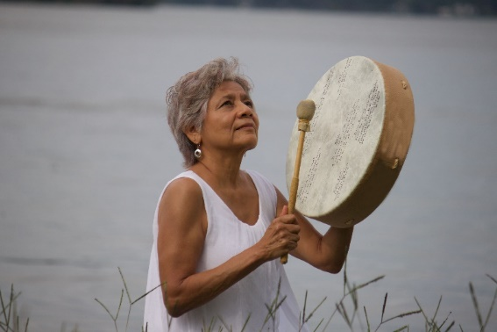 Ann Adam offers Shamanic Transformational Healing and Weekend Retreats which can help facilitate the release of physical and emotional blocks including old trauma to help create shifts and guide you through personal growth and transformation. Ann also offers soul and power animal retrievals, extractions, home cleansings, shamanic death and dying work, and sound healing with the gong and crystal bowls.
Ann is a Researcher, Licensed Addictions Counselor, Certified Restorative Therapist,
Kundalini Yoga teacher and Reiki Practitioner.
Ann was inspired by her shamanic ancestors to follow the shamanic path. Ann has been practicing shamanism for over 30 years and has also studied with the Foundation for Shamanic Studies and with Shamans in Peru.
Love and compassion are at the center of Ann's healing practice.
Contact Ann: 832-741-8232 or by email: annadam88@gmail.com www.annadam.com