"If there's no chocolate in Heaven, I'm not going."
~ Jane Seabrook, Furry Logic Laugh at Life
In case you need an excuse: June 7: National Chocolate Ice Cream Day . June 22: National Chocolate Eclair Day . June 26: National Chocolate Pudding Day
The Natural Healthy Food Yum - July 2019
Houston has so many choices for good healthy food, sustainable practices and unique vegetarian/vegan options.
Restaurants, recipes, articles, and healthy events. If you visit these restaurants or businesses, tell them we sent you.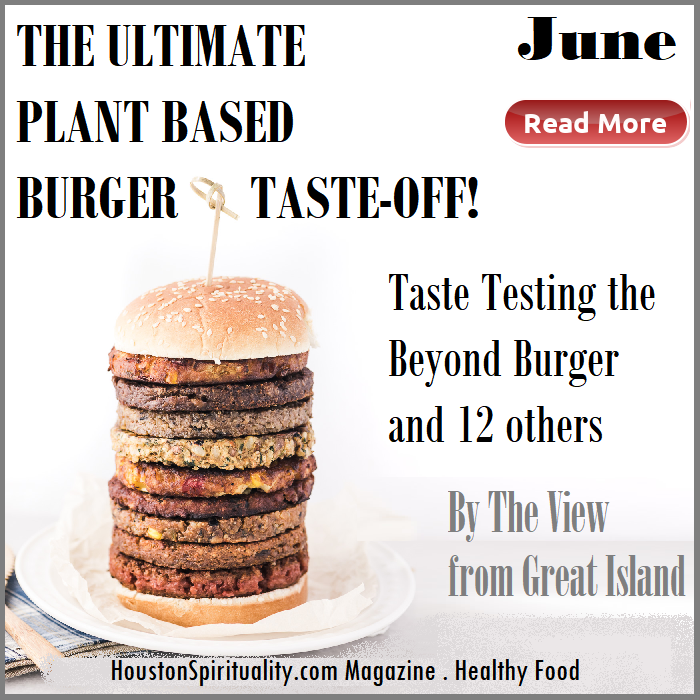 The Restaurant Buzz ...
Mention that Houston Spirituality Magazine Sent You!
Vibrant is in my neighborhood, and I've visited multiple times now. I'm kind of addicted to it. ~SandyPenny
NEW Hours: Breakfast 7-3 . Lunch 11-3 . Dinner 5-10. Address: 1931 Fairview, Houston, TX 77019 .
832-409-6423 . gm@wearevibrant.com
I am a vegetarian, so my comments will focus on veggies. Although it is not completely vegetarian, it does offer many fantastic options for vegetarians. All the foods are prepared in healthy ways and sustainably sourced, organic and local where possible. They also serve my favorites, organic micro-greens and edible flowers. They have fantastic grainy but delicious muffins, heavy dark nutritious spelt bread that can be added to any meal. I've had the grains and greens which includes micro-greens and excellent seasonings with nuts. They tend to use a little more apple cider vinegar than I Iike, but the flavor is unique, and I'm sure they'd leave it out on request. Their carrot and ginger soup was yummy, smooth and creamy and just spicy enough.
My two breakfast favorites are buckwheat pancakes topped with yogurt, crushed granola, cornflower petals, and lavender maple syrup. I really don't like pancakes much, but these are the best pancakes ever. I also really like their baked egg skillet. Eggs are served on a bed of lightly cooked purple cabbage, shallots, caraway and garnished with sliced avocado, house made chicken sausage (I get bread instead), sunflower seed ricotta, and topped with pasture-raised eggs. Super Yum. Salads, noodles, smoothies, teas, kids menu. Plenty of choices in a relaxed open atmosphere with several outdoor areas in addition to the indoor tables.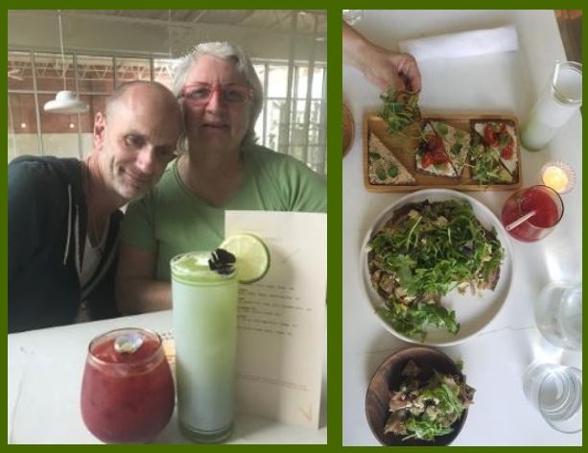 In April, my son Matt and I went to Vibrant for his first time there. We took a short walk, and then I convinced him we should stop there and have a fancy drink and appetizers. It did not take too much convincing. He had a 1931: bourbon, blood orange, honey, thyme (left), and I had The Clutch, vodka, cucumber, mint, lemon, honey. Both were delicious with fresh squeezed fruits and veggies and muddled mint. On my request , they floated a tiny flower in each one. I love that.
Then we ordered a couple of appetizers, the Cauliflower Crust Pizza with pistachio basil pesto, roasted eggplant, caramelized red onion, smoked macadamia-cashew cheese, micro-greens, and truffle oil - followed by the Toast Medley: toasted teff bread, house smoked salmon and sunflower ricotta spread, tomato basil salad, zucchini, shiitake mushroom, pistachio basil pesto.
For dessert, Chocolate Cake with blood orange, raspberries, mint and amaranth crumble, horchata sauce, coconut frozen custard. To die for.
A couple of days later, my friend Alicia and I had the Crudite: hummus, romesco, pickled carrot fig, endive, marinated castelvetrano olives, roasted broccolini, activated seed cracker, soft boiled egg, pine nut dukkah. We added some teff bread with Ingrid's Soup: creamed roasted broccoli, carrots, onion, spinach, garlic, green beans, herb oil, pea shoots. So delicious, all of it, but I especially loved the soup! I drank a Dry Cleaner: gin, Meyer lemon, honey, sparkling wine (like a French 75) and Alicia had a Garden Margherita: mezcal, lime, celery, and honey.
If you like healthy food with a flair, you have to try it out, but don't be in a hurry, the service is not very fast because the food is made fresh. Have a leisurely meal and enjoy your food. The servers are friendly and chatty. (I love the edible flowers and microgreens they use on many items.)
~Sandy Penny (Tell them Houston Spirituality Magazine sent you.) (Photos by Sandy Penny, Matt Pennington, and Lexi Hall (our Bartender).
Mention that Houston Spirituality Magazine
Sent You.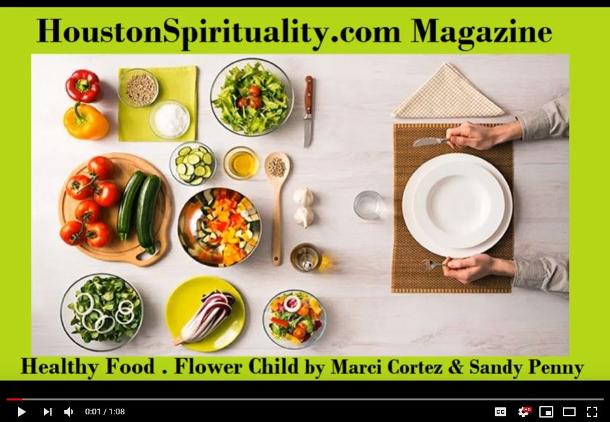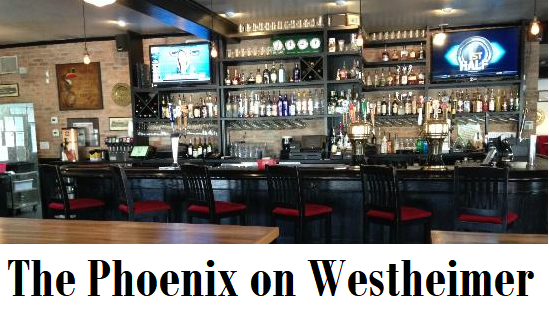 The Phoenix on Westheimer is definitely a sports pub, but they have some wonderful vegetarian options. I live close, and I eat there quite often. Their cauliflower appetizer is delicious. Great fries too and soft pretzels too. For dinner, they have the famous Impossible Burger and wrap. My favorite is the Harvest Pie, a vegetable pie with beyond meat strips and topped with mashed potatoes. So big you'll want to share it with a friend.
The Southwestern Veggie BLT is yummy. Plenty more options too including salads and fresh cooked veggies on the side. This is a real restaurant with excellent food.
HOURS:
Mon 4pm-2am. Tue - Fri 11am-2am. Sat 9am-2am. Sun 10am-2am
Happy hour from 5 - 7 pm daily.
(CHECK OUT THE NEW FARMER'S MARKET ON
SUNDAYS - IN THE PARKING LOT!)
Veggie tacos as well as fish, shrimp, and meat, all $1 for small street-size tacos. Two delicious options for vegetarians: 1. Portobello with cauliflower puree, jalapeno jam and Monterrey jack. 2. Veggie with mushroom, zuchini, yellow squash, onion and red pepper. Add a dash of their red or green salsas and you're good to go. Great spiced fries and guacamole too. (Mention that Houston Spirituality Magazine sent you.)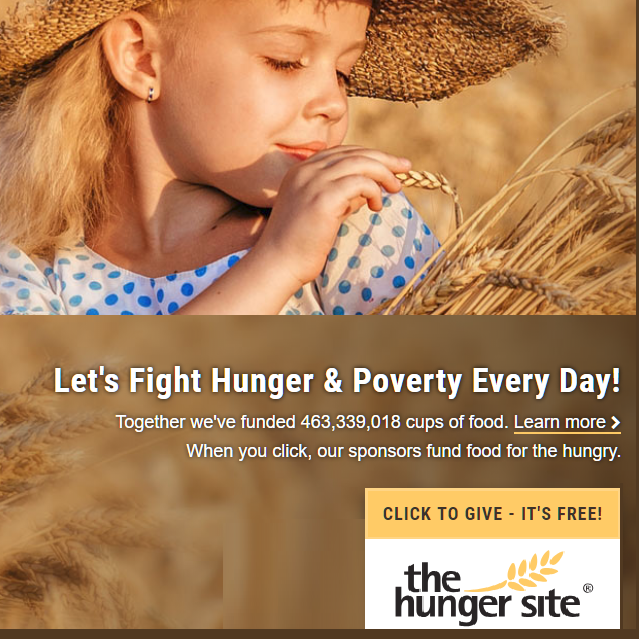 © Copyright Houston Spirituality Magazine 2018 or The Individual Authors/Websites/Artists