Learn More about Advertising,
Placing Events Listings, & Being an HSM Author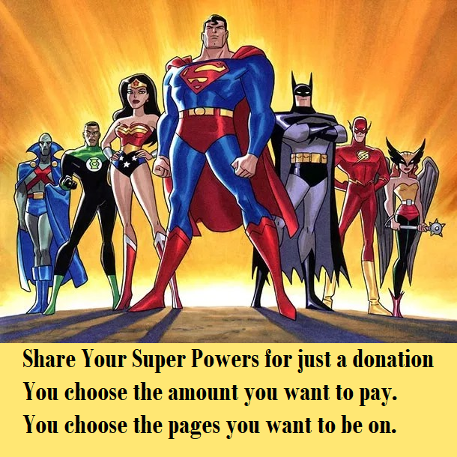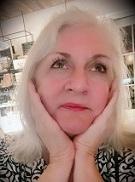 Thanks for your interest.
We depend on your community, generosity, wisdom and sharing of information and resources. ~Sandy Penny
We Have a blog that is attached to the website for those who don't post their articles online or share pdf files. Most of my articles are posted there as are some other Cosmic Wisdom authors.


Events Listings for Facebook & Website:
We have a free Facebook page: Houston Spirituality Events, for posting upcoming events, and you can freely post there as you wish. You will need to be signed in to your Facebook account to access it. Events can be online or in person and can be free, by donation, or have a cost that should be expressed in the ad.

There is also an Events page on the site, and I recommend that a full month of events be listed there.
See Carmel's ad. All ads are linked back to your website or events page.

Advertising & Donations:
I can create an ad for you with the copy you provide, or I can place your ad image with a link back to your website. I use free photos from Unsplash.com for creating ads, or your can provide your own images, but they need to belong to you or have been paid for by you to the creators, or have permission to use them. If you use an Unsplash photo, please provide the image link with the ad.

You can currently donate any amount for an ad as we build readership. I prefer to do ads that are square as it suits the layout, but I am flexible. You can donate below either through Paypal or your credit card directly.
The drop-down menu allows you to choose your donation amount with your awareness of prosperity through generosity. Then contact me and let me know what you want me to add to the magazine.
SOCIAL MEDIA
I share ads and articles all over social media, several Twitter accounts, Facebook pages, Pinterest pages, and wherever it seems to work for all our benefit.

ARTICLES:
I use about 12 articles a month, and give preference to local Houston authors/service providers. I'm open to subjects and suggestions. I can post video and audio as well. Each article offers an author bio with a photo, links back to web pages or FaceBook, and social media sharing.
I usually put a square ad on the magazine with a short description of the article, and link that to my blog for the longer article. I can also link to an already published article on your site if you have one.
ADVERTISING:
Transformational Services Page Or Psychics Page Ads:
Size: 440 wide x 575 long (pixels) i.e Width is 76% of Height or
Square Ads: 600 x 600 pixels preferred. Please provide a link to link the ad to your website or FB or blog.
Business cards as ads are useful too if you have a digital copy of your card. Size: 3.5 wide x 2" high or 350 x 200 pixels. Also provide a link.
This is a good time to try out advertising while it's on a donation basis.

More on Articles:
Articles should be between 500 and 1000 words, photos/images and audio/video links provided by you. If you don't have photos, you can choose one from Unsplash.com, free photos. If you use photos from Unsplash.com, please provide me the link back to the photo.

Some articles may be placed on a specific content page, and some articles might be featured on the month's articles page. The titles on other pages get listed and linked from the Current Month's articles page as well.

Spend some time looking at the magazine and see what you think might work for you. We're open to discussion and possibly changes to the format.
FULL PAGES: If you'd like a whole page for yourself, I can do that for $55/month (3 month minimum) which includes changing copy monthly, or you can try it once for $88. I always recommend featuring it 3 times to develop recognition of it. Each page has tracking to keep up with the number of viewers. If you want a page that does not change once it's up, we can do that for $25/month with Links back to anything on the page.

When the ad/article/page comes out, we suggest sharing it with your list of readers and on all your own social media outlets. I'm focusing on attracting readers who are local and possible customers for the products and services listed in the magazine. If you provide your social media addresses to me, I can follow you and share updates to make it easy for you to share. I share on Facebook (multiple pages), Twitter (multiple pages), Pinterest (multiple pages) and other sites as appropriate. I also have some blogs that I publish as well.

I Hope that helps. If you have other questions, please contact me through the contact page or directly if you already have my email.

Cordially,

Sandy Penny, Publisher, Editor, Author, Chief Dishwasher/Coffee Maker
© Copyright Houston Spirituality Magazine 2018 or The Individual Authors/Websites/Artists