Find YOUR Transformational Services Advisor Here!
Find the Inspiration for your Next Level of Expansion - or -Share Your SUPERPOWER!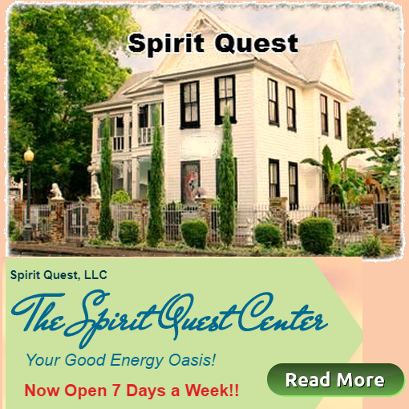 OFFICE SPACE FOR RENT!
PERFECT for an Intuitive Reader, Holistic Practitioner, or Anyone who needs an office space for their own business. Located in Old Town Spring, The Spirit Quest Center has an upstairs office for rent. This office space is roughly 13' x 8' Rent includes all utilities - A/C, Electric, Water and WiFi. You'll have access to your office 24/7
Monthly rent is $395 for a 6 month lease.
Watch the Brief Video on YouTube -
Best to come see in person!
Email: SpiritQuestAssociates@yahoo.com

or call Ginger 832.797.1888.
The Spirit Quest Center
303 Main Street
Spring (Old Town Spring), Texas 77373

© Copyright Houston Spirituality Magazine or the Owners of the Advertising.