February Monthly Synopsis
Spiritual . Metaphysical . Awareness . Consciousness . Intuitive . Holistic Health & Life . Energy Healing . Articles . Videos
FEBRUARY2020 ... 2020 is a year of perfect vision and building compassionate creations. You can expect Blinding Clarity . Collaboration . Teamwork . Community . Sacred Partnerships . Rise of Love through Endings and Beginnings . Hidden Truths Surfacing . Leaps of Personal Evolution . Grounding with Nature . Heart Healing. What a Powerful Year it will be. Extreme Creativity. Get Ready!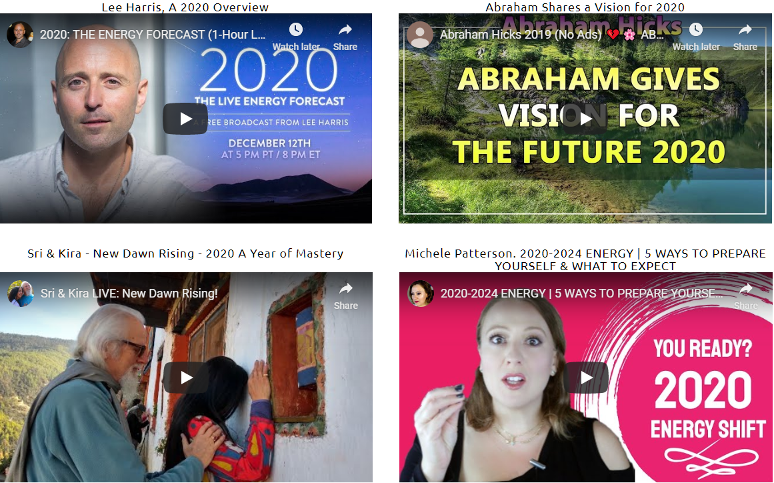 We have several regular monthly energy updates that help you stay on track and aligned with the latest energy influx and your highest good.
(Lee Harris, Esther Hicks/Abraham, Sri & Kira, and Michele Patterson Predicitons). We also have some new FREE Houston mystical meditations on the Free Meditations Page to help you grow, expand and transform yourself.
All the images are linked to their pages. There are so many wonderful articles, videos, and audios for your expansion and personal growth. There are Healthy Food, Healthy Body and Eco-Friendly articles to improve your life, and Positive Inspirational Memes. Videos, Audios, and Article that present Magic, Mysteries, Miracles, and UFOs.
Healthy Body Articles: 1. Mind-Body Connection: Understanding the Psycho-Emotional Roots of Disease. 2. Vital Energy and Your Spine by Jackie St.Cyr, Innate Chiropractic. 3. Do these three things every morning to get your body ready for the day (Video).
Eco-Friendly Articles: The New Houston from Industrial to Green Revolution. The Last Organic Output, Houston Sustainable Garden.
Healthy Food Articles:
1. What are the Benefits of Eating Healthy?
2. Artery Cleansing Foods Video.
3. Go Meatless with 16 Hearty Meal Ideas.
4. Spiritual Reason for the Vegetarian Diet.
Free Meditations & Tools for Transformation:
1. Moonstone Guided Meditation Video with Shannon.
2. You Are Light, Breathe In, Breathe Out and How to Get into Your Vortex with Esther Hicks/Abraham.
3. An assortment of other meditations and tools by Sandy Penny and other authors, mystics, and spiritual teachers.
Other Pages: Inspiration Memes. Video Mysteries & UFOs. Psychics/Mediums/Healers. Transformational Service Providers. Prosperity & Generosity. Tales from the Path - How it All Began. People are Talking. The HSM Team. Info for Advertisers, Authors and Events.
You can share YOUR Superpowers for just a donation.
Shouldn't you start the next decade letting people know?
CLICK FOR MORE INFO.
JANUARY2020 FEATURED BOOKS
with reviews and links to purchase pages.



© Copyright Houston Spirituality Magazine 2018 or The Individual Authors/Websites